If you're wondering if there are any discount codes you can use for your travel needs, then you're in the right place. As a travel blogger, I have access to discount codes and I can offer you various bonuses for using my affiliate links as well. I have compiled a list of discounts and bonuses I can offer you on this page, so you can bookmark it and find it easily when needed.
These are products that I either use and can recommend based on my experience, or I know at least 5 people that don't know each other that have expressed their recommendations to me. This is mostly true for services related to flights, as I am not legally allowed to use some of them myself due to my job. But when I book trips for other people or look into other offers, I still use these same tips and products.
Yes, it's true guys, there might be affiliate links in this awesome, free post. This means that if you decide to buy something that you find here, and you use one of my links to do so, I will earn a small commission at no extra cost to you. I plan to use this money on ice cream, chocolate, and to travel more so I can write these useful guides for you. As an Amazon Associate, I earn from qualifying purchases.
My bonuses
As I am being paid if you decide to buy something using my affiliate links, I'm happy to give you a product I made as a bonus for trusting me with your buying decision. Also, if you buy something from my shop, you get a 25% discount if you refer my shop to a friend, and they'll get 25% off as well! Now, isn't this a great deal? Check out my other bonuses below:
If you're buying any JR Pass product with my affiliate link, whether it is a train pass, a portable Wi-Fi, or the Meet & Greet package, send me a copy of your receipt at cristina@honesttravelstories.com and you'll get my Japan Map Collection entirely for free!
Best discounts for travel expenses
Of course, you can find discounted offers in almost all apps and websites nowadays, but you can rarely find all of them in one place like this page. Also, as a travel blogger, I sometimes have discounts available that are nowhere to be found online, so save this page for future reference. You might not need some of these things now, but you'll remember them in the future.
Use the following code for 15% off your first eSIM
AUGUST10
Use the following code for 10% off WayAway Plus Plan
honest-travel-stories
Use the following code for 500 MB of worldwide data
DENT-ZQN7-JTPM-BVFV
Use the link to get 3 months free trial of Revolut Premium
Use the following link for up to 68% off NordVPN
Use the following code for 15% off of worldwide data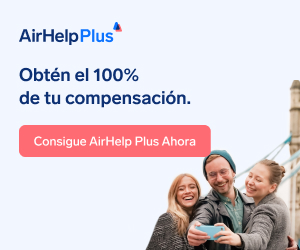 Use the following code for 8% off AirHelp Plus Plan
AHPLSC8
Use the following code for $5 off Road Trippers Plus plan
BTR5QTP
Use the following code for 7% off on Japanese destinations
JP7OFFAUGUS